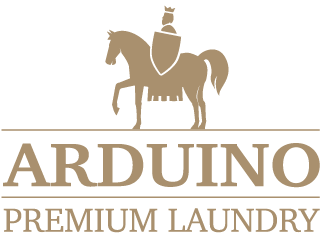 The Arduino Premium Laundry is a historic laundry in Milan. For over 25 years it has handed down the art of laundry and the care of high quality garments from generation to generation.

Their experience lays the foundation for the needs of high-fashion industry, which in more than a quarter of a century have entrusted their finest garments to the Arduino Premium Laundry, certain of seeing their finishes and fabrics enhanced.
Why the Arduino Premium Laundry?
Today the Arduino Premium Laundry has retained the rich values of craftsmanship and professionalism in its work, combining these with new services to better satisfy its customers.
Above all, the personalized service with free collection and redelivery of garments entrusted to the Arduino Premium Laundry dyeing plant. zones 1, 7 and 8 of Milan.
Arduino Premium Laundry dyeing managers will take care of your wardrobe with a high level of service, pampering precious items, new generation fabrics and even the most difficult stains will be dealt with with specific treatments that do not damage the characteristics of the fabrics.

To entrust the garments of your wardrobe to the Arduino Premium Laundry dye you just need to make a phone call and within 24 hours you will be picked up at your location. Before starting the treatments, the garments are checked, with careful reading of the labels and evaluation of the characteristics of the fabrics. This is where experience makes the difference, because the labels do not take into account the wear or aggressiveness of some detergents.The Arduino Premium Laundry dyer ensures the choice of the best possible treatment.
After the check we proceed to the pre-treatment, where the parts of the garments that could be damaged by the machines are protected, but not only. In this phase the most difficult stains are pre-treated and any missing buttons are placed. Immediately after we pass to the washing, if appropriate the garments are washed individually. All the garments are then ironed with manual and careful work, respecting all types of fibers and avoiding the "shiny" effect and the antistatic effect.

At the end of the process, before being packaged, the garment is subjected to a quality control which, if passed, opens the doors for home delivery.
Arduino Premium Laundry dyeing, for 25 years at the service of the best boutiques.
By choosing the Arduino Premium Laundry dyer, you will find at your disposal the tradition and experience of those who have worked and still work today with the big names in Milan fashion. For the Arduino Premium Laundry dyeing machine every wash is not a question of cleaning but of treatment and maintenance, for your clothes or for textile furnishings, blankets, duvets and also for shoes and leather accessories.

Treatments that restore the best conditions of your goods, whether they are a wedding dress or shirts for daily use, with free collection and home delivery.
Info & contacts
Opening time
From Monday to Friday from 8.00 am to 6.00 pm - open all day
Services
Personalized service
Free collection and delivery in 24 hours in zones 1, 7 and 8 of Milan
Clothing care
Accidentally stained or wrinkled
Traditional Laundry
Maximum care for the best possible result
Where we are
Dyeing - laundry
DYEING - LAUNDRY > Dry wash, Garment washing , Laundry, Free home delivery and delivery, Dry cleaners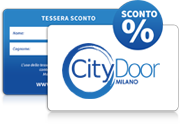 They adhere to the CityDoor convention.
10% discount

They adhere to the promotion
EXTRA DISCOUNT FOR YOUR BIRTHDAY
extra 10% discount
the day of your birthday