Guarda le categorie
Nascondi le categorie
AGENCIES & DESIGNER

BAGS and ACCESSORIES

BIJOUX

BOUTIQUE

Brands

CLOTHING

Fabrics

GOLDSMITH

HAUTE COUTURE - STYLISTS

SHOES

WATCHES
Milan fashion clothing
Negozi di abbigliamento a Milano, per donna, uomo, teenager, bambini. Negozi di alta moda o specializzati, su misura o vintage. Per eventi, sport o per lavoro. Seleziona la categoria e trova l'elenco delle realtà di Milano.
Fashion events in Milan
You and the neighborhood where you live
Do you know each other?
We'll let you know
your area to live it better!
REGISTER TO OUR NEWSLETTER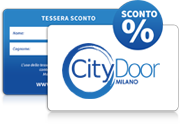 What are you waiting for?
Register now for free!