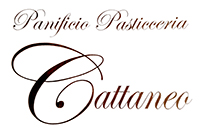 Vota ora
Giudizio degli utenti:





4.8
/5
(4 voti)
Bread is one of the most significant foods, full of functions and cultural aspects. Bread is not only considered food but also a symbol. A precious element, as if it had a cultural value to be preserved and valued. It is said "good as bread" because there is nothing better: a nourishment for the body but also for the spirit tickled by our senses: smell, with the smell of freshly baked loaf, taste, visit, with bright colors, touch, with warmth and crispness.
All this is well known by the Cattaneo bakery in Piazza Wagner, which has become a point of reference for the entire area.
Bread, taste and culture
Classic, with or without yeast, with different cereals in the dough, with the addition of other components to the basic dough: the ingredients can change but what remains constant to the bakery Cattaneo is the goodness and the high quality of raw materials with which one works.

With love and passion, all the production is done by hand every day. Throughout the day you can find filets, slippers, baguettes, sandwiches, the inevitable michette but also focaccia, pizzas, rustic and especially desserts.
Pastry and the Eggly brand
The strong point of the Cattaneo bakery, in addition to bread, of course, are sweet products, biscuits in particular. In fact, very little has been registered the EGGLY brand, synonymous of goodness and genuineness by Cattaneo. These are personalized biscuits, entirely made of shortcrust pastry, made and painted by hand. You can customize and create new characters according to customer needs. For this reason they are suitable for all occasions and for all palates. Perfect for breakfast in the morning, for an afternoon snack, as a dessert at the end of the meal, as a coffee treat, as a present to bring to friends.
The size of the biscuits is absolutely variable starting from the small classic ones to the large ones (about 50 cm in height).
Try to believe, they are very good and beautiful ... you will be amazed!
And then there are also other desserts, always ready or on request: cakes, pies, pies, even customizable and suitable for individual occasions.
The reasons for going to the Cattaneo bakery are countless and all delicious!
Info & contacts
Opening time:
Monday to Saturday 6.30am - 2.00pm, 4.00pm - 8.00pm
Where we are
LOCALS > Pastry and confectionery
SHOPS > Specialized food, Bakery