Vota ora
Giudizio degli utenti:





4
/5
(2 voti)
Active for over sixty years in the field of upholstery, furniture and curtains, DueBi Srl is a company that produces products of the highest quality and value. The company began operating in the sector in 1957 with the grandfather of the family.
Over the years the business has passed to the son who specializes in the curtains department (of own production), technical and upholstered curtains.
Upholstery, furniture and curtains recognized in Milan and around the world
The experience in all these fields has led La DueBi Srl to perform work, in private homes, even abroad, France, England, Switzerland, Bulgaria, Turkey.
In 2011, the activity received the Gold Medal for 53 years of commendable work at the XXII edition of the Milano Produttiva Prize, issued by the Milan Chamber of Commerce, while in 2013 it obtained the Rinoscimento of Bottega Storica.
This artisan reality, with skills and skills proven by many years of experience, makes upholstery, curtains for interiors and exteriors, technical coatings both for individual companies and professional studios, both in the field of design, renovation, production of furniture and equipment for individuals, companies and public bodies.
Several works are published in national magazines of architecture, interiors, furniture and design, such as: Building for Living, Things of Home, Good House, and others.
Choose the model and color
DueBi is able to satisfy every model and color request: from hand-embroidered curtains to sofa beds, from armchairs to sommiers. The elements that make up the sofas are simple and natural, like the solid wood structure. The padding can be in goose down, in polyurethane foam or with both materials. The seat can be composed of steel springs or elastic belts. All sofas can become sofa beds with the addition of slatted frames of various sizes.
You can choose your sofa among dozens of models selecting the fabrics from the best houses in the industry, customizing the size, the padding and the decorations, and so discover how your sofa is born directly from the hands of our craftsmen.
Info & contacts
Opening hours

From Monday to Friday: 9:00 - 12:30 | 15:30 - 19:00
Saturday: 9:00 - 12:30
Services
Armchairs Chairs and Sofas
Curtains
Custom Curtains
Mattresses and Coverings Heads
Customized sofa bed
Where we are
FURNITURE > Mosquito nets
SERVICES - PROFESSIONALS > Upholsterer
FABRICS > Furnishing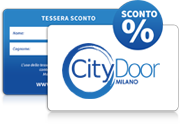 They adhere to the CityDoor convention.
10% discount%

They adhere to the promotion
EXTRA DISCOUNT FOR YOUR BIRTHDAY
Extra 10% off
the day of your birthday