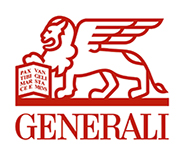 Generali Assicurazioni - Agenzia Milano Washington Erre Silvia
Via Giacomo Boni, 37
20144 Milano (MI)
Tel. +39 02 4699018
Vota ora
Giudizio degli utenti:





5
/5
(1 voti)
Competence, reliability, transparency and reliability: these are some of the peculiarities of the historic agency led by Silvia Erre.
Efficient and personalized service
The agency is made up of 8 people, including employees and business associates, who are always available to guarantee an efficient service that is always closer to customer needs.
The solutions offered are all customized for each customer and each request is addressed with extreme professionalism, attention, intelligence and humanity.Le soluzioni offerte sono tutte personalizzate per ogni cliente e ogni richiesta viene affrontata con estrema professionalità, attenzione, intelligenza e umanità.
BEING IN THE MOMENT OF NEED ...
What are your dreams, your goals for the future?
Are you able to reach them? Do not worry, we are by your side to help you plan and implement your projects.
Imagine Wellness is the solution that supports you in your life path and provides you with the services you need, tailored to meet the specific needs of your lifestyle, work, family and leisure. Every solution Imagine Wellness is unique, like you: build yours!
With Immagina Benessere you can have a real personalized program that includes: prevention, assistance, protection and with 24-hour services also through the dedicated app.
You can choose the most suitable personalization according to your needs and your goals. our solutions adapt to your lifestyle, if you have a family or would like to build one, if you are a sportsman, a traveler, a professional, an entrepreneur etc. Each personalization includes ad hoc prevention and assistance services.
Everything is dedicated to you ... we help you make informed choices for the future and to lead today a healthy lifestyle, with a view to prevention and well-being.
The right defense for your family with D.A.S.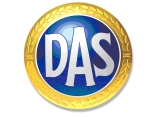 D.A.S. Difesa Famiglia is the product that offers qualified assistance and legal advice, coverage of legal and expert expenses, assistance for failures and emergency interventions, as well as a valid financial support in the event of dismissal.
It guarantees the legal defense of the whole family in every part of daily life, in criminal, civil and administrative, and allows to build a tailor-made coverage, according to the specific needs of the family.
The tranquility of traveling with Europ Assistance
If you like traveling abroad, the right solution is to choose Nostop TreSeiCinque Travel for short or long-term travel.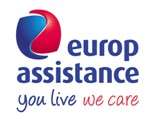 You can always count on 24-hour health assistance to solve any kind of emergency. For the return to Italy are provided the medical assistance and the total coverage of costs and reimbursement of medical expenses up to 200,000.00 euros.
In the event of an accident, the indemnity is fixed and pre-established, paid immediately and to be used without any restrictions. It is also possible to insure baggage in case of theft or loss. The operations center is always active.
The policy includes: medical advice, reporting of a specialist doctor abroad, return to health, transfer to an equipped hospital center, return with an insured travel companion, return of the other insured, trip of a family member, accompanying minors, return of the 'convalescent insured, extension of stay, interpreter available abroad, advance payment of first necessities, early return, security deposit, legal notice abroad.
If you are a fan of more targeted holidays such as a nice stay on skis then we recommend Ski Noproblem, the insurance solution that allows you to live in peace and quiet in the company.
Live your life and realize your dreams with our protection network!
Info & contacts
Timetables:
Monday to Thursday from 9:00 to 13:30 and from 14:30 to 17:30. Friday from 9.00am to 2.30pm
Services
prevention

support

protection

services immediately available

24h assistance
Where we are
INSURANCES > Insurance company