Vota ora
Giudizio degli utenti:





4.7
/5
(3 voti)
Sun Mama is a modern and avant-garde beauty center, equipped with the best professional figures and innovative equipment, but at the same time it is a pleasant and relaxing place to be pampered.



The philosophy of the aesthetic center
Health and beauty go hand in hand: that's why the Sun Mama staff takes care of the customer in the round, paying attention to everyone's desires and needs, so that the psycho-physical balance is the ultimate goal of a effective but also emotional path.
Epilation and methodologies
Sun Mama offers the right treatment for all needs: both for those who prefer laser hair removal and for those who choose the traditional wax epilation.
MeDioStar NeXT is the innovative 100% diode laser made in Germany that works on any type of skin, even those tanned.
Sun Mama guarantees you a safe laser hair removal that does not harm your health and wellbeing and gives visible and immediate results.

For those who prefer traditional wax hair removal, Sun Mama offers a new method, painless, sweet and effective. The treatment is more delicate because the wax melts at a lower temperature than the classic methods and because it is free of rosin, which often represents the cause of skin dermatitis and discomfort.

Skin's epilation guarantees lasting effects.
LPG Antiaging Treatment for Face and Body
Lpg, a leading company in the beauty industry, offers Endermolift, a natural anti-aging technique, for women and men of all ages.
It is a treatment that restores firmness to the skin, deals with imperfections and, in particular, reduces the signs of the passage of time.

LPG is ideal for both face and body and aims at specific beauty goals:
fight and reduce resistant adiposities;

smooth the imperfections due to cellulite;

tone the skin;

reshape the forms.
AWT® STORZ shockwave treatment
AWT® STORZ acts effectively in the treatment of abdomen, thighs, buttocks, hips and arms.
Some studies have shown an improvement in cutaneous elasticity of 110% in the treated patients. The result is a more toned and elastic skin with a visible and lasting improvement.
Aesthetic treatments
Sun Mama helps you to preserve the beauty of every part of the body through dedicated treatments of traditional aesthetics: waxing, manicure, pedicure, facial cleansing and everything you need to always feel at ease.
You are in good hands with Sun Mama.
Info & contacts
Timetables:
Monday to Saturday from 9:00 to 19:00
Sunday from 10:30 to 18:30
Where we are
BEAUTY CENTER > Beauty Center - Sport centers, Solarium, Beauty center
MAKE UP > Shops specialized centers, Permanent make-up
HANDS AND FEET > Nail center
AESTHETIC MEDICINE > Medical beauty center, Medical epilating laser
SHOPS > Cosmetics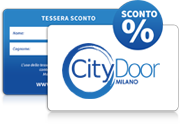 They adhere to the CityDoor convention.
15% discount, not combined with other agreements in progress

They adhere to the promotion
EXTRA DISCOUNT FOR YOUR BIRTHDAY
Extra 10% off
the day of your birthday