Parties, events, recreational activities. All this is The cake in the sky, the service created by the two sisters Cristina and Katia Negro, united by the great passion for children and the awareness that they always have so much to teach us, with their enthusiasm and their vision of the world.
La Torta in cielo is also WELL-BEING, in fact it offers activities aimed at future mothers, new mothers, young children and the family as part of a specific project and in collaboration with industry professionals.
Entertainment for all occasions
Cristina and Katia organize entertainment for children and adults on the occasion of Family Day, Christmas parties, corporate events, but also weddings or other "big" parties that often unfortunately do not provide proper entertainment for children.

The aim of the animations during the ceremonies is to let the children live the positive aspects of the party, to keep them entertained without getting bored in the expectations and in the long duration of the event; in this way even parents have the opportunity to spend the day in peace and quiet. To do so, Katia and Cristina first know parents and children to understand their passions and also what tone the event will have. In this way we build a perfect and unique moment of play. Over the years The cake in the sky has always proposed new ideas, organized themed events very different from each other, learning how to always bring a little more magic, depending on age starting as early as 1 year.
La Torta in cielo for wellness
Working with children, their mothers or the whole family environment must not be neglected.

The well-being of the mother figure is fundamental for the growth and development of the child. For this reason, there exists Benessere By La Torta in Cielo which proposes a series of activities that give serenity and a greater bond between mother and child: from meetings with the individual doula at home to the neonatal massage, from the pregnancy path to neonatal aquaticity.
Info & contacts
From Monday to Sunday by appointment at the numbers: +39 333 9242071, +39 3341219986
Services
Entertainment for children or adults during corporate events, weddings and ceremonies

Animation for parties and birthdays

Consulting and research location

Location settings

Buffet and personalized cake

Photographic services

Gadget

Pignatte

Meetings with the individual doula at home

The neonatal massage

Pregnancy path

Neonatal aquaturity (from 3 to 18 months)

The basket of treasures (from 5 to 9 months)

Yamuna Body Rolling

Free body gymnastics, stretching and total tone
Theme parties for children
Beauty parties, soap bubbles, puppets, treasure hunts, circus, country parties, detective games, disco parties, theme parties, classic parties, sports parties, garden parties, team games, magic, mascots, Chinese shadows, balloons and make up children, pajama party, quiz and karaoke, ventriloquist
Where we are
ACCOMODATION
SPORT ACTIVITIES > Aquatics (0-3 years)
ACTIVITIES - GAMES > Child-Mom workshops
FUNCTIONAL COURSES > Body rolling, Sweet gymnastics
PARTIES AND EVENTS > Organization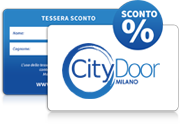 They adhere to the CityDoor convention.
10% discount%

They adhere to the promotion
EXTRA DISCOUNT FOR YOUR BIRTHDAY
Extra 10% off
the day of your birthday